The Creation Education Museum Speaker Series, "Creation Speaks".
In addition to the CEM museum, classes, and outdoor activities we also offer a very well-done speaker series. The Creation Education Museum committee is working diligently to find powerful speakers that you and your family can learn from. The Creation Education Museum has held Creation Speaks at our location, but we also enjoy working with local churches who support creation and will participate in promoting the event to their surrounding communities and their congregation.
What can you expect at one of our Creation Speaks? We've hosted Grand Canyon exploration specialists, geologists, doctors of various studies, and apologetic experts. You'll enjoy creation specialists such as Jonathan Sarfati, Nate Loper, Pat Roy and many more.
Stay in contact with the CEM and the Creation Speaks series by joining us on Facebook, by connecting on our email list, or visiting the CEM website and Akron Fossils and Science Center in Copley Ohio. Click to be added to the email list.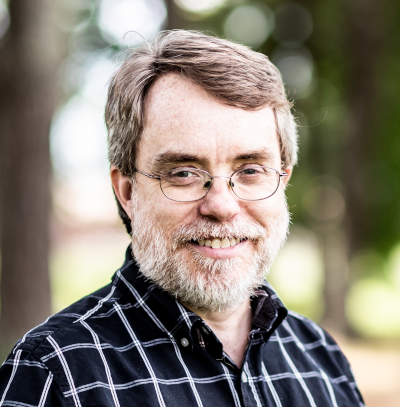 October 20,2023
Doctor Todd Charles Wood Presents:
"Cavemen" in the Holy Land???" 
About: Yes, you read that right!  So-called "cave-men" once walked where Jesus walked – literally!  From the caves of Mt. Carmel to the shores of Galilee, we'll examine amazing discoveries that help us trace the history of humanity from the Flood to the arrival of the Canaanites.  This journey will take us from the early traces of humanity in the north, where people fished and cooked their food, to the widespread Neandertal presence (including Jesus' "homebase" of Capernaum), to the more familiar signs of culture in the archaeological record, we'll discover how humanity survived AFTER the Flood.
Biography: Todd Charles Wood is a graduate of Liberty University (Summa Cum Laude).  He earned a Ph.D. in biochemistry from the University of Virginia in 1999, with an emphasis in computational biology and protein evolution.  After a post-doctoral fellowship working on the rice genome at Clemson University, he spent 13 years at Bryan College and launched Core Academy of Science in 2013.  Core Academy is a creation ministry that nurtures the next generation of Christ-like creation researchers to explore the hardest problems in creation.  He has authored or co-authored more than 60 technical papers, including papers in Science, Journal of Evolutionary Biology, and Answers Research Journal.  He's written six books, including his most recent books, The Quest: Exploring Creation's Hardest Problems and The Fool and the Heretic, written with Darrel Falk and Rob Barrett.When: Friday, October 20th at 7pm (doors open at 6:30)  RSVP: creation@akronfossils.orgWhere: Akron Fossils and Science Center 2080 S Cleveland Massillon Rd, Akron, OH 44321 
Presenter: Nate Loper, July 21, 2023 
Grand Canyon: A Flood of Evidence
No other place on earth exhibits evidence of the global Flood in Genesis quite like the Grand Canyon. Learn of the "rock-solid" features found there that support the biblical account. Then hear the latest in ongoing field research and geologic modeling related to the carving of the Grand Canyon itself.

Bio: Nate Loper is the Executive Director for Canyon Ministries, a Christian organization that has been providing guided trips and tours of the Grand Canyon from a biblical creation perspective for over 25 years. Nate has personally spent nearly 1,000 days studying and teaching at the Grand Canyon on various rim tours and river trips. With a love for geology, history, and archaeology, he has led numerous tours through national parks and museums around the world for the past 20 years.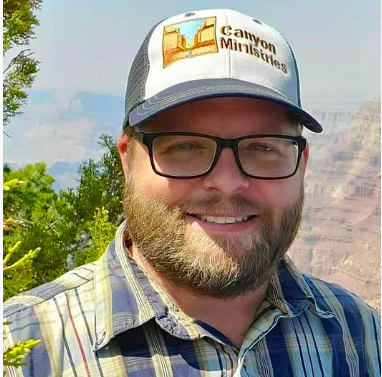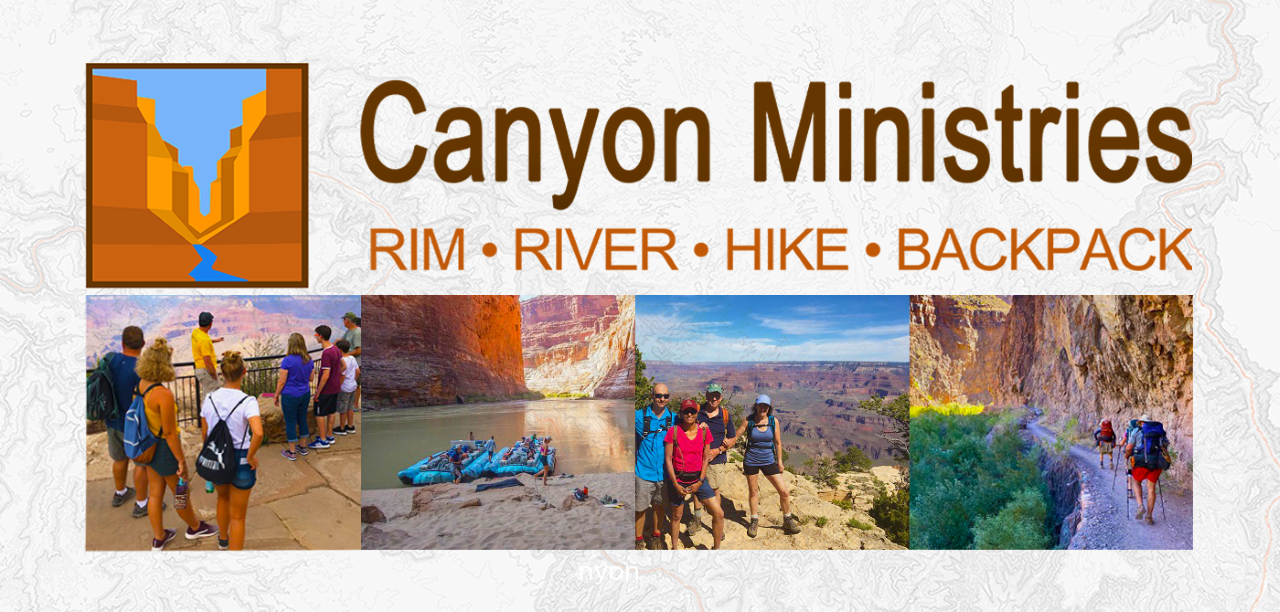 Presenter: Pat Roy, Journey to Novarupta
Saturday  Feb. 25th, 2023    7 to 8:30pm 
The biggest eruption in modern times happened in the Alaskan Peninsula in 1912. It was 30 times larger than Mount Saint Helens. A couple of years later Dr. Robert Griggs led an expedition into the blast zone. His book would inspire another explorer almost a hundred years later to return to this amazing wilderness to document the evidence for a worldwide flood, and the biblical history found in the rocks. Join Pat Roy, creator of the Jonathan Park Audio Adventures, for amazing faith-building stories of adventure!
When: Saturday, February 25, 7-8:30pm; Doors open 6:30pm
Where: Akron Fossils & Science Center, 2080 S. Cleveland-Massillon Rd., Copley, OH, 44321
Admission is by donation and all ages are welcome.
Presenter: David Robles
First Baptist Church of Jackson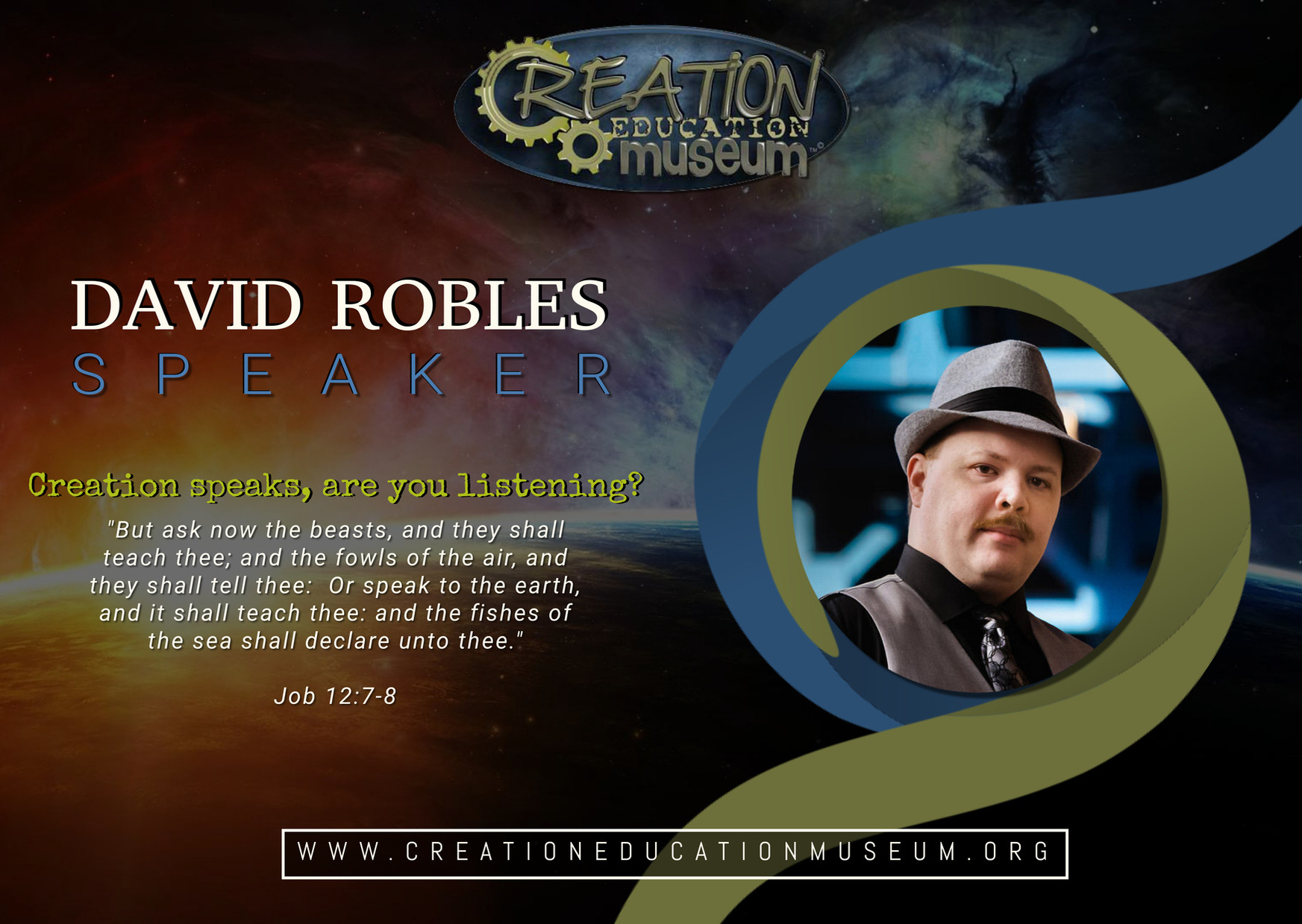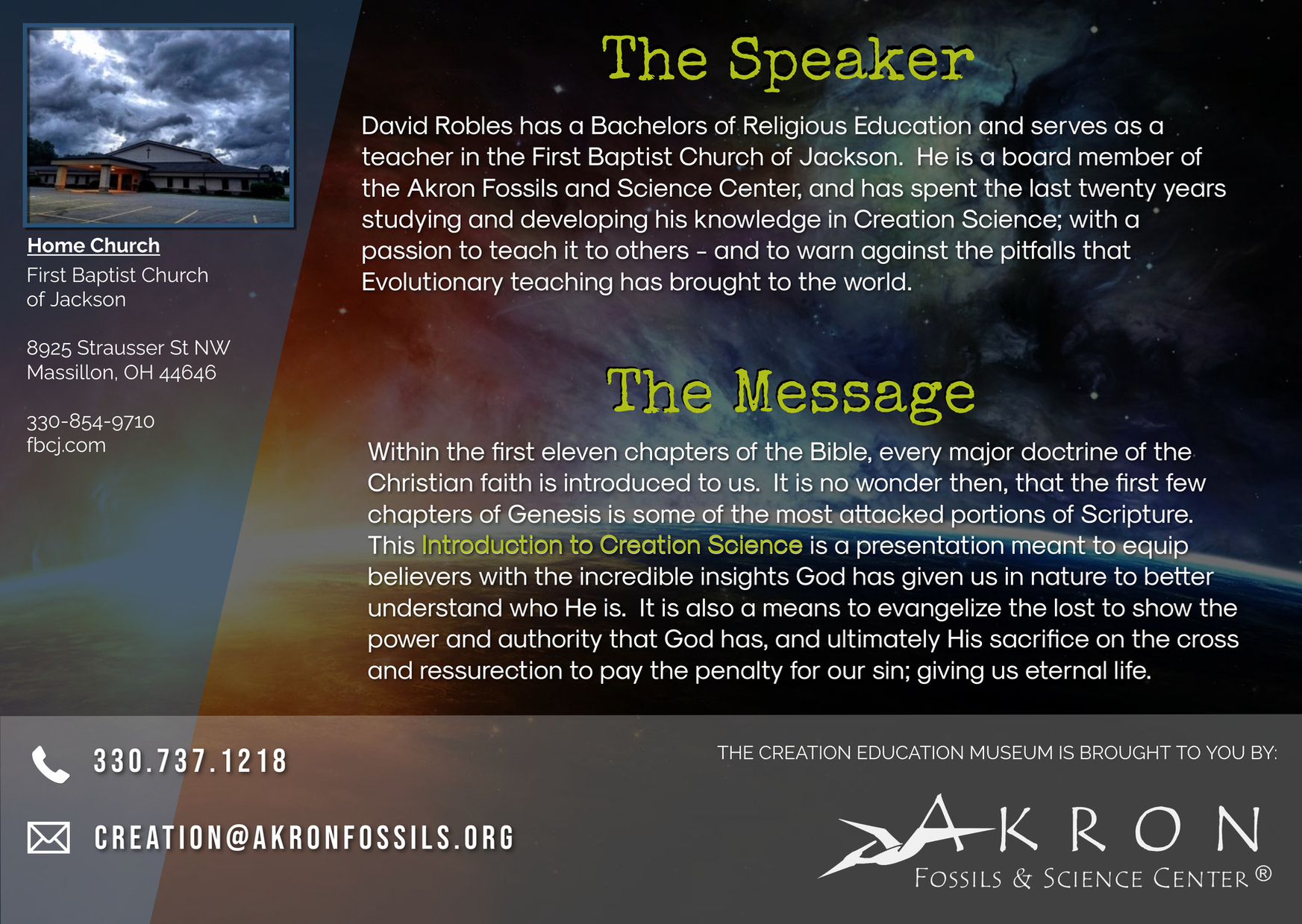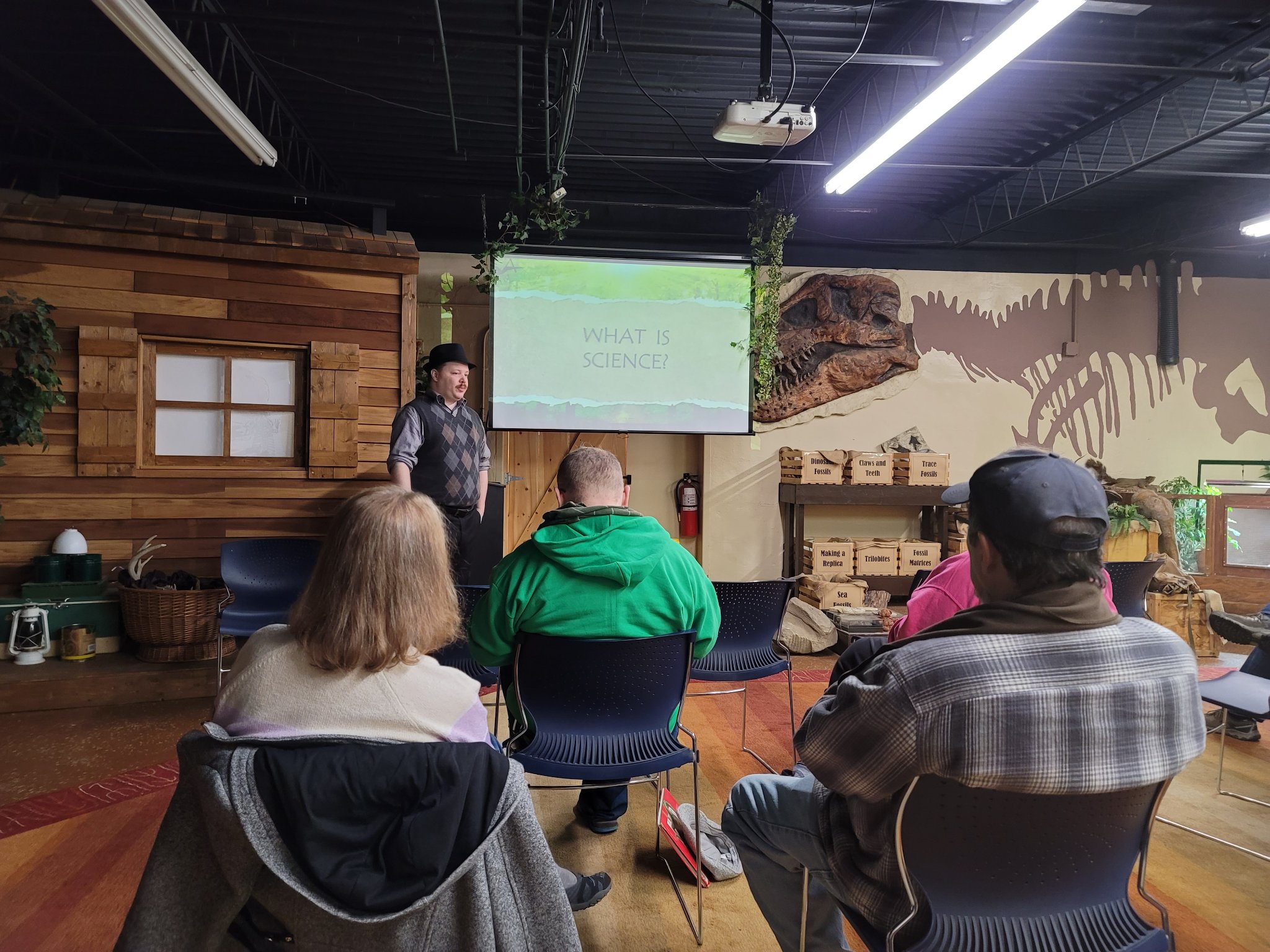 Creation on the Road!
The Creation Education Museum also has speakers that can travel to you!  We are currently offering an "Introduction to Creation Science" presented by David Robles.  See the information contact card below to contact David and book him to speak to your congregation about this incredible topic!